DELL BIOS MASTER PASSWORD UNLOCK & REMOVAL
Toshiba Notebook BIOS password backdoor 1
How to make the computer lose the password
after you did!

Connect these pins on a DB25 plug to make the dongle:
1-5-10
2-11
3-17
4-12
6-16
7-13
8-14
9-15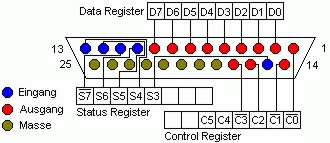 Make up a plug using the connections listed above then power up you laptop a self test will be initiated then you will be asked if you wish to change the password if No then the old password will be wiped and the system will continue to boot.
Or try this.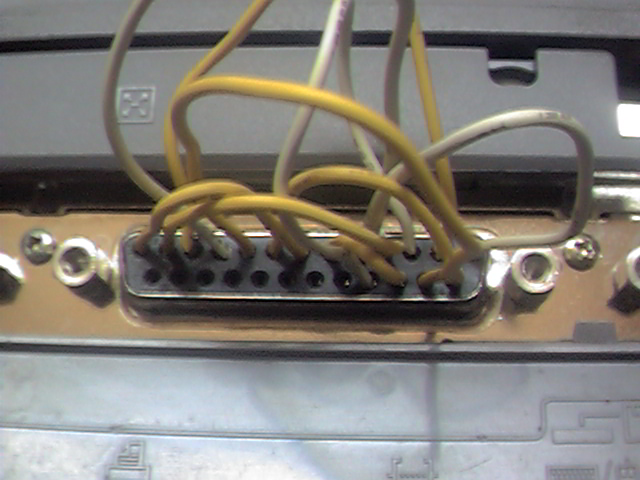 Tested Models
| | |
| --- | --- |
| Model | Works Y/N |
| Tecra 8000 | Y |
| Satellite 210 | Y |
| Satellite 110 | Y |
| 320 CDT | Y |
| Satellite Pro 420 | Y |
| T4900CT | N |
| T4500C | N |
| 2100 Series | Y |
| SAT-PRO 430 CDS | Y |
| SAT-PRO 480CDT | Y |
| SAT 220CS | Y |
| 440CT | Y |
| Tecra 550 CDT | Y |
| Satellite 4090 XCDT | Y |
| Satellite Pro 4290 XCDT | Y |
| Satellite 465 CDX | Y |

Toshiba Portege Serien 300, 600, 650, 660, 3410, 3440, 3490, 7000, 7010, 7020, 7200, 7220 and other
Toshiba Libretto Serien 50, 70, 100, 110 and other
Toshiba Satellite Serien 100 (1xx), 200 (2xx), 300 (3xx), 400 (4xx) and other
Toshiba Satellite Pro Serien 4000 (4xxx), 400 (4xx) z.B. 480CDT, etc. and other
Toshiba Tecra Serien 500 (5xx), 700 (7xx), 8000 (8xxx) and other
ATENTION: does not work on T-Series (T4500, T6600, etc.)
Toshiba Notebook BIOS password backdoor 2
An other way to bypass the Power On Password of a Toshiba Notebook. This method dose not work on all models Known not to work on Tecra 8000

This is what you need:

1. Your notebook
2. An empty formatted diskette (720 kb or 1,44 mb)
3. A second computer (e.g. a DOS desktop PC)
4. A hex-editor (e.g. Norton DiskEdit or HexWorks)

This is what you have to do:

1. Start the desktop PC and start the hex-editor
2. Put the disk in drive A:
3. Change the first five bytes of sector 2 (boot sector is sector 1) to: 4B 45 59 00 00
4. Save it! Now you have a KEYDISK
5. Remove the disk from drive A:
6. Put the disk in the notebook drive
7. Start the notebook in Boot Mode (push the reset button)
8. Press Enter when asked for Password:
9. You will be asked to Set Password again. Press Y and Enter.
10. You now see the BIOS configuration where you can set a new password.
Disclaimer
This information is provided as an "At Your Own Risk" procedure. I can not absolutely assure that it is safe for any or all equipment, with any make of materials, or under any or all environmental or working conditions. If you perform this procedure on a product belonging to you or another person, you do so at your own risk and liability. Also you are responsible for taking any safety precautions that may be necessary to protect yourself and the equipment you may be working on, or which may subsequently be affected by this procedure. You are also responsible for any breach of law or contract which would occur by your decision to undertake this procedure.
This information and procedure are not sponsored, endorsed, authorized, or condoned by; and are probably criticized or condemned by any and all of the following: Dell; any of their affiliates; any other manufacturer of laptops, electronic devices or equipment, screwdrivers, or paperclips.
Also; I can not be held liable for any ill effects brought about from natural responses of humor resulting from reading of this site, or its content, regardless of the form of humorous reaction. This shall include but not be limited to: laughing, chuckling, giggling, or snorteling.